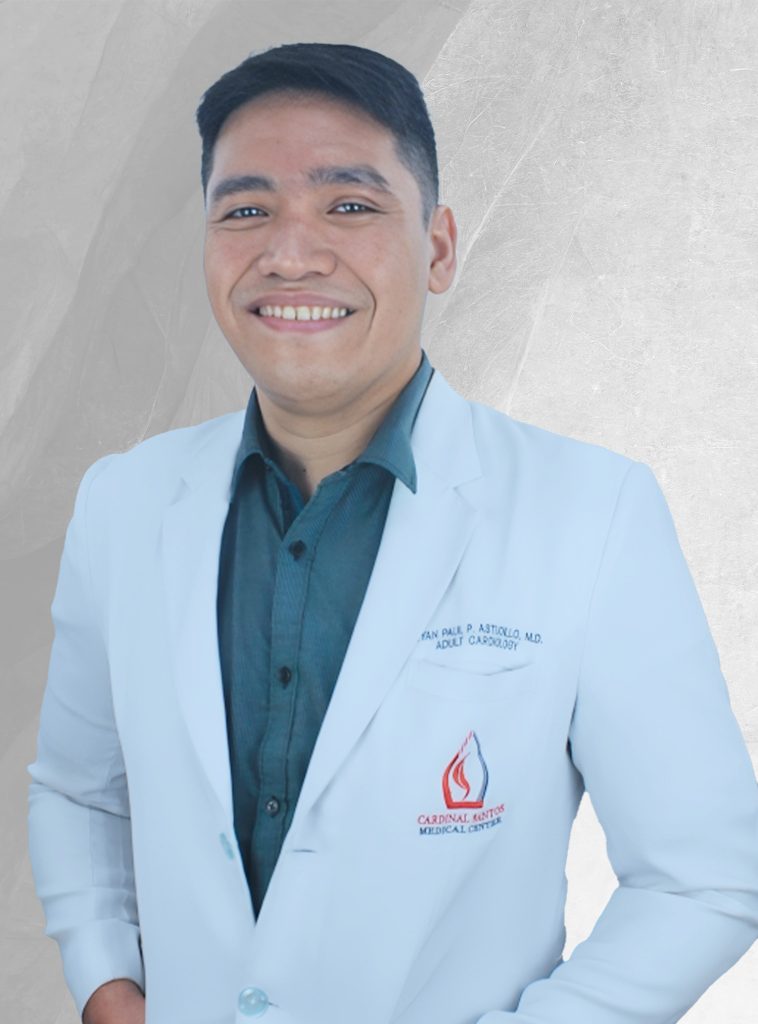 SPECIALTY: 
SUBSPECIALTY: 
SECRETARY: 
CONTACT NO/S.: 
ROOM NO/S.: 
SCHEDULE: 
HMO Accreditations:
Ryan Paul P. Astudillo, M.D.
Internal Medicine
Cardiology
Ms. Argie
0977-6083459 / 8924-4051 to 65 ext. 320
M-6
Mon, Wed & Fri – 11AM-1PM
(Kindly contact the indicated secretary during working hours (Mon-Sat – 9AM-6PM) to schedule an appointment.)
Clinic schedules and contact numbers are subject to change without prior notice.
AMAPHIL
BenLife
CareHealth Plus
Caritas Health Shield
Cocolife
Eastwest
Etiqa (AsianLife)
Flexicare
Generali
Insular Health Care
Intellicare/Avega
Kaiser
Maxicare
MedAsia
Medicard
Medilink XP
Medocare
ValuCare