Hope Fulfilled
A Parenthood Journey
      Ms. Jill Ramos, erstwhile a patient of Dr. Mailyn Panganiban at the Delgado Assisted Fertility Center (DAFC), briefly recounts the conception of baby Gia—a story of initial doubts, unrelenting hope, and eventual bliss.
      Prior to the arrival of their little treasure last August 29, 2021, Mr. and Mrs. Ramos had their doubts if parenthood was in the cards for them.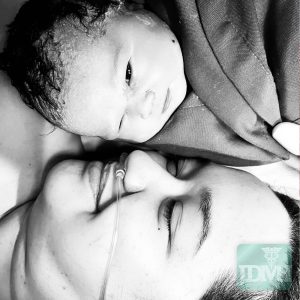 "Every couple has their own unique journey when conceiving a child," Ms. Ramos expressed. "Some don't need to try hard, and others take a bit longer with a bit of intervention from experts. Even though each couple has their own unique situation, those that fall under the latter – or those who need some form of help – have stories filled with frustration, helplessness, guilt, depression and so on."
      "We tried to conceive a child for a little over a year and started consulting with Dra. Panganiban at a point where we were starting to feel helpless and starting to doubt whether or not having a child was in the cards for us," Ms. Ramos continued.
    "Dra. Mai not only shared with us her expertise, but also gave us something equally important—HOPE. After every consultation, even when we had to deal with a bit of unfavorable news, she kept us afloat – reassuring us that there will always be another way and it's only a matter of time. We started believing and started looking at our situation in a different light, focusing on silver linings instead of the dark cloud," she remarked.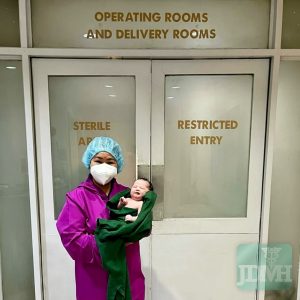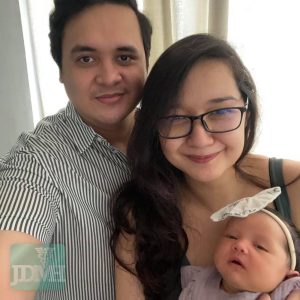 After just 4 months of consulting with Dr. Panganiban at the DAFC, the couple was finally blessed with the good news—they were finally 'expecting'.  And nine months later, their journey to parenthood culminated when they became proud parents of a beautiful baby girl.
      "Dra. Mai, thank you for being God's instrument and giving us our little blessing. We will be forever grateful."
      Indeed, one's parenthood journey can be a rollercoaster of emotions. But under the caring hands of our experts at the Delgado Assisted Fertility Center, couples with fertility concerns can experience light at the end of the long, dark tunnel.
***
The Delgado Assisted Fertility Center (DAFC) is located at the ground floor of Dr. Jesus C. Delgado Memorial Hospital, located along Kamuning Road, Quezon City. For your inquiries on assisted fertility, contact us at 8924-4051 to 65 ext. 407 or 0919-081-9693.
Other articles you may be interested in