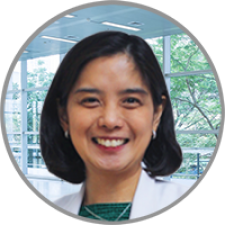 Pia Marie T. Palarca, M.D.
SPECIALTY: General Pediatrics
SUBSPECIALTY: General Pediatrics
SECRETARY: Ms. Nora
CONTACT NO/S.: 8924-4051 to 65 ext. 315
ROOM NO/S.: M-1
SCHEDULE: Sat – 10AM-12NN
BenLife
Eastwest
Intellicare/Avega
Kaiser
Lacson & Lacson
MedAsia
Medilink XP
Clinic schedules and contact numbers are subject to change without prior notice.