Another step toward a safer pregnancy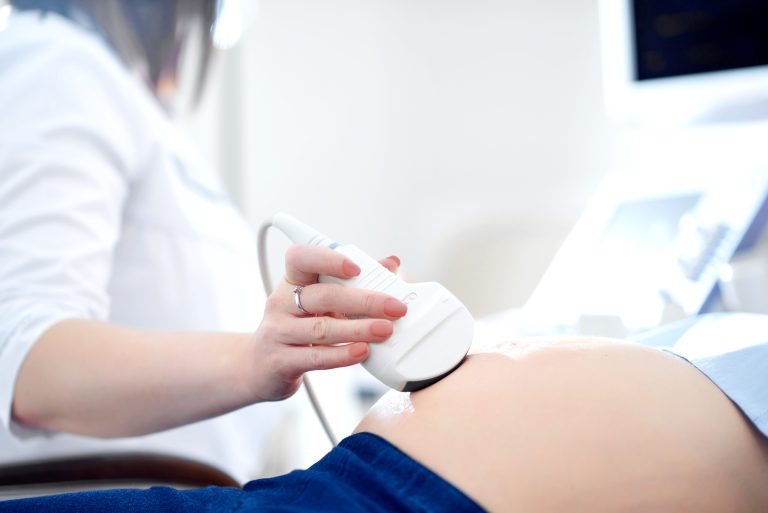 The technology of Fetal Echocardiography
High-risk pregnancies require mothers to take extra caution and see the doctor more often. Doctors specializing in patients with high-risk pregnancy are called perinatologists or maternal-fetal medicine specialists. Maternal-Fetal medicine is a sub-specialty that focuses on the health and treatment of mothers and their unborn children. 
As technology develops in the medical field, procedures and equipment are improved to further ensure the safety and survival of patients, including mothers and infants. Part of such innovations is the Fetal Echocardiography. 
Fetal Echocardiography, or Fetal Echo, is a specialized ultrasound procedure used to examine the heart of a developing fetus. The procedure uses sound waves to create an image of the baby's heart, which enables doctors to carefully determine specific cardiac abnormalities.
According to Dr. Grace Cayabyab of JDMH, a Fetal Echo is recommended to be performed as early as 18-22 weeks, when a cardiac abnormality is seen after a routine pelvic ultrasound or congenital anomaly scan. Aside from ultrasound findings, factors relating to the mother's health history are taken into consideration. 
"Maternal factors in which Fetal Echo is recommended are those with pregestational diabetes or GDM diagnosed in the first or second trimester; those with autoimmune disease; first degree relative of a fetus with congenital heart disease; retinoid exposure; or first trimester rubella infection."
High-risk pregnancies put mothers in a position of fear and uncertainty. In most cases, a Fetal Echo allows doctors to immediately act on abnormalities with the fetus's heart. However, there are cases when doctors can only prepare the mother for what is to happen. 
"I had a patient in advanced age whose baby's heart was enlarged and the fetus suffered from a complex cardiac anomaly, which was related to the fetus having a chromosomal abnormality. The mother, although shattered by this finding, was able to prepare herself for the birth of a baby with a fatal cardiac abnormality. Although nothing can prepare someone for such a situation, the mother was thankful to have spent even just a few days with her son." 
With the rapid advancement of technology, medical equipment continues to become more reliable in ensuring the health and safety of patients. Fetal  Echo is integral in the early diagnosis of cardiac concerns, giving doctors more time to treat the fetus or prepare the parents in case of grievous circumstances. 
"It allows both the mother and her medical team to prepare for the birth of a fetus with cardiac findings, both emotionally and financially. If a fetus is diagnosed with a cardiac condition, it will allow the OB-GYN and pediatrician to implement a comprehensive birth plan and give the prognosis of the fetus to better prepare the family."   
This kind of technology not only helps doctors treat cardiac abnormalities of unborn babies, but also allows parents to be informed of the situation of their child. 
The field of maternal-fetal medicine continues to progress as we recognize the significance of women's healthcare. Early diagnosis and interventions in maternity provide more chances of infant survival. 
Dr. Grace Cayabyab advocates for a holistic approach to pregnancy that ensures a safe and positive experience for the mother. She believes in the value of maternal-fetal medicine and prioritizing maternal health. 
"The goal of maternal-fetal medicine is to have the best outcome for the mother and her child. The current recommendation for antenatal care is an inverted pyramid in order to maximize interventions early in pregnancy for the prevention of complications of pregnancy such as preeclampsia, preterm birth, hemorrhage and gestational diabetes mellitus. The role of the maternal fetal medicine specialist is to team-up with the OB-GYN and other subspecialists to mitigate the effects and complications of high risk pregnancy through a comprehensive antenatal care."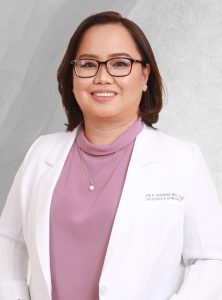 Dr. Grace Cayabyab is a physician at Dr. Jesus C. Delgado Memorial Hospital, specializing in Obstetrics and Gynecology with subspecialty in Maternal-Fetal Medicine and OB-GYN Ultrasound.  Among the roster of excellent physicians at JDMH, she is part of the Section of  OB-GYN Ultrasound where Fetal Echocardiography is being offered apart from other specialized procedures in obstetrics such as First Trimester Screening for Aneuploidy and Preeclampsia.  
Dr. Cayabyab graduated from the University of Santo  Tomas, Faculty of Medicine and Surgery.  She had her residency training at East Avenue Medical Center.  Her experience in both institutions served as her catalysts in pursuing the field of OB-GYN. She mentioned that this specialization allows her to treat two patients—the mother and the fetus—in a holistic approach that prioritizes the safety of both. 
When she went into the field of Perinatology and Ultrasound, she underwent fellowship training at MCU-FDTMF Hospital and had further training in Fetal Echocardiography and Obstetric Doppler velocimetry at Mediscan, Chennai, India. In 2014, she was awarded the Asia and Oceania Federation of Obstetrics and Gynecology (AOFOG) S.S. Ratnam Young Gynecologist Award.
Currently, Dr. Cayabyab is part of the Philippine Society of Maternal Fetal Medicine's Fetal Heart Special Interest Group.  She also serves as the Training Officer of Veterans Memorial Medical Center and Assistant Training Officer in JDMH as well as the Head of the Perinatology Section.
References
Fetal Echocardiogram  (for Parents) – Nemours KidsHealth. (n.d.). Nemours KidsHealth – the Web's Most Visited Site about Children's Health. Retrieved March 21, 2023, from https://kidshealth.org/en/parents/fetal-echocardiogram.html
Kinman, T. (2018, July 16). Fetal Echocardiography: Purpose, Procedure, and Risks. Healthline; Healthline Media. https://www.healthline.com/health/fetal-echocardiography
Stanford Medicine. (n.d.). Fetal Echocardiography. Stanford Medicine Children's Health – Lucile Packard Children's Hospital Stanford. Retrieved March 21, 2023, from https://www.stanfordchildrens.org/en/topic/default?id=fetal-echocardiography-90-P01789
What Is an MFM Specialist? (6 C.E.). WebMD; WebMD. https://www.webmd.com/baby/what-is-an-mfm-specialist-twins
Whats Maternal Fetal Medicine | OBGYN | High Risk Pregnancy. (n.d.). OB-GYN New York City| Gynecologist, High Risk Pregnancy NYC; https://www.facebook.com/MFMNYC. Retrieved March 21, 2023, from https://www.mfmnyc.com/what-is-maternal-fetal-medicine/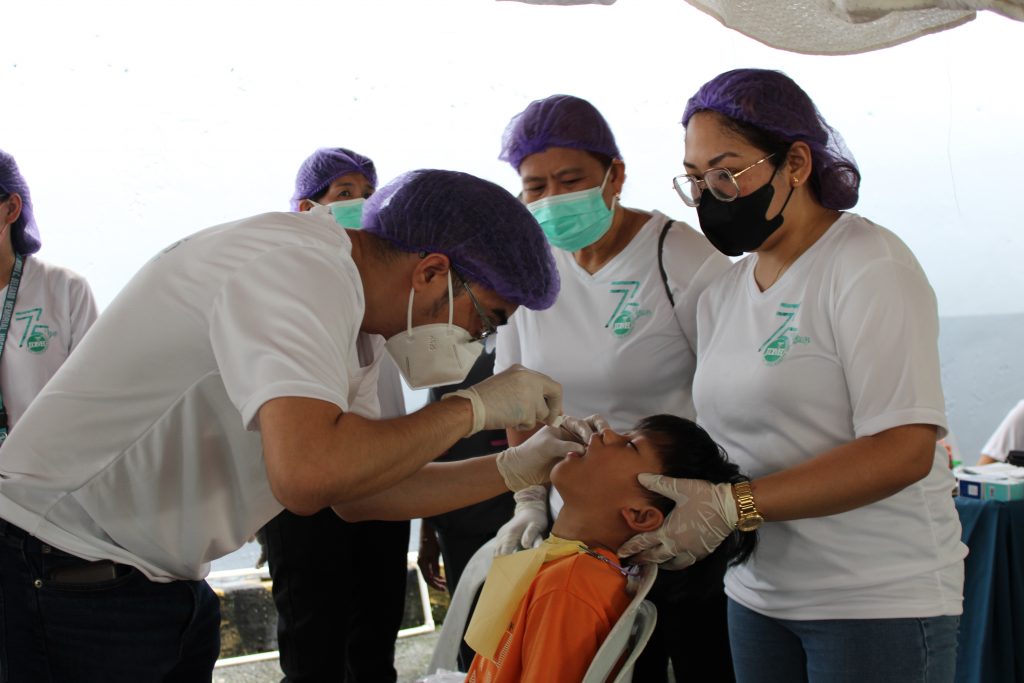 Delgado Hospital holds its first medical mission since the pandemic
As part of the celebration of its 75th Foundation Day Anniversary in the healthcare industry, Dr. Jesus C. Delgado Memorial Hospital held a Medical Mission last August 5, 2023…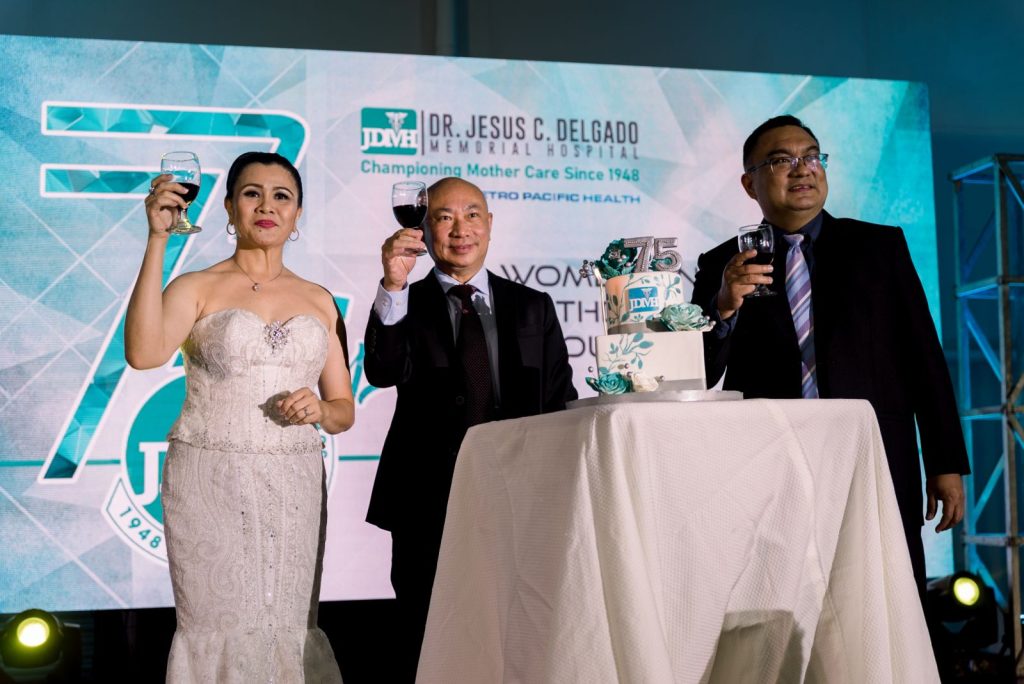 Delgado Hospital celebrates its 75th anniversary
Last August 1, 2023, the doctors, leaders, and employees of Dr. Jesus C. Delgado Memorial Hospital gathered to celebrate a historic milestone—its 75th year in the health care industry…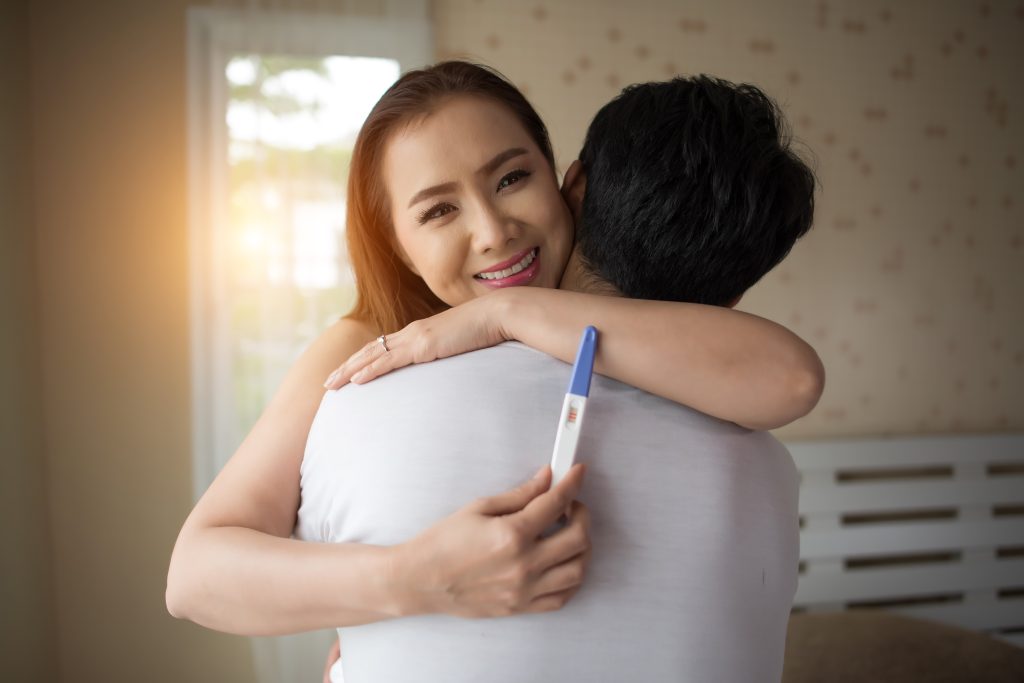 A 2013 study indicated that 10 percent of couples from the Greater Manila Area have infertility issues. Despite these couples' fervent desire to conceive—…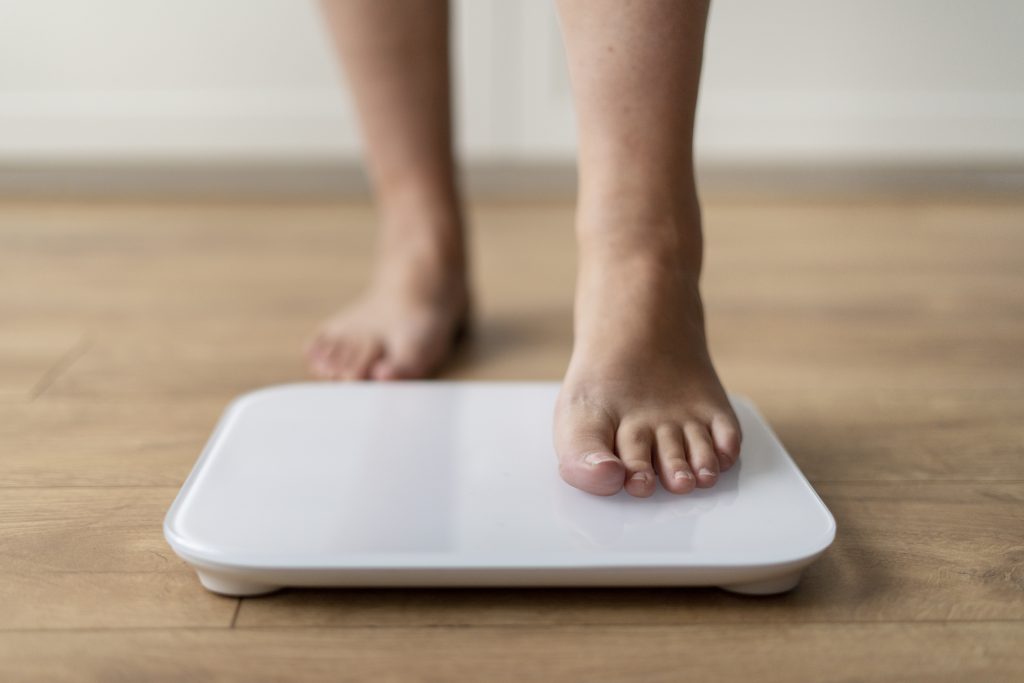 The Weight of Infertility
The idea of infertility – the failure to achieve a pregnancy after 12 or more months of regular unprotected sexual intercourse – has been always been a…